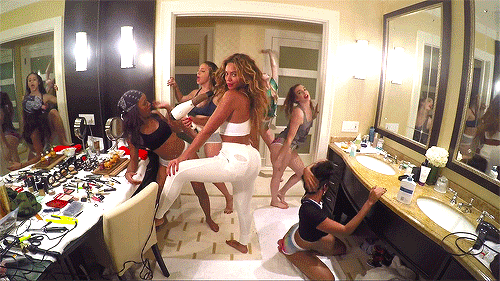 Hello my name is Tay, HEY GURL HEYYYY,
RULE #1 FOLLOW ALL THE CLOSET RULES-
RULE #2 FOLLOW ALL THE CLOSET RULES-
HOW FAR IN ADVANCE SHOULD I BOOK MY APPOINTMENT?

We recommend all clients (new and old) schedule their appointments 1 to 2 months in advance
WILL YOU REMIND ME OF MY APPOINTMENT?
YES! your appointment will be confirmed 24hrs in advance with the address and time of appointment.
WHAT IF I AM LATE?
If you find yourself running late please call or text. we do offer a 15/20 min grace period. Anytime after, will en-cur a $25 LATE FEE anything after 1 hour will be cancelled
WHAT FORM OF PAYMENT DO YOU ACCEPT?
CASH ONLY!!!
CAN I BRING VISITORS OR PETS?
Unfortunately we do not allow visitors sorry
WHAT DO I BRING TO MY APPOINTMENT?
Please come with hair washed/cleaned/detangled. The Closet is a non chemical salon (WE DO NOT WASH HAIR) Also come with Hair Extensions that will be installed (WE ONLY INSTALL CLOSET 17 EXTENSIONS LOCATED IN THE STORE SECTION).
IS MY REAL HAIR SUITABLE FOR THE "MYPART" NO HAIR OUT INSTALL?
The "MYPART" has been created so that CUTIE PIES LIKE YOU could avoid CLOSURES, GLUE OR ANY ADHESIVE. In order to get the "MYPART" you must have full strong hair, not broken or damaged in any area you decide to get the "MYPART" via MIDDLE PART/SIDE PART/SLANT PART, your hair must have no signs of SPOTS/THINNING/GAPS/ETC as your real scalp is the main ingredient to the "MYPART"
WHAT IF MY REAL HAIR IS GREY?
Although the "Mypart" is a #Noclosureneeded #Nohairout Weave Install, we strongly recommend you dye your hair before weave install. As over time the "Mypart" does grow out and your hair will be a bit noticeable, which we recommend a brushin color to hold you over until your Retouch (which is recommended monthly)
IMPORTANT INFORMATION BELOW PLEASE READ THOROUGHLY
((Client Agreement, Waiver and Release Form))
As an hairstylist, braider, and/or hair weaving professional, and client of The Closet, I understand that I am prohibited from performing hair services that mirror the "My Part" No Hair Out method. This includes starting a business, incorporating the service in an established salon/business or gaining employment as a result of my attempt at the "My Part" No Hair Out technique. Furthermore, I understand that I am prohibited from disclosing information (business or personal) and products resulting from my visit to The Makeup Closet.

I understand that if I do not comply with the above terms and conditions, the Owner of The Makeup Closet and creator of the "My Part" No Hair Out weaving method will pursue immediate legal action against all parties involved.
In addition, I confirm that I have read and agreed to The Makeup Closet Salon Policies listed below.
1. The Makeup Closet is not responsible for sores, tenderness or sensitive scalp due to any of our braiding, take downs and weaving services. If you are experiencing any irregular irritation or severe pain, please let us know immediately.

2. We at The Makeup Closet will do our very best to provide the best experience to our guests. However, we are not responsible for lost/stolen items or items left in our salon.
3. Recording videos and taking photos are prohibited while services are being performed.
4. There are no refunds for our products or services.
5. By paying the "New Client Fee, you are waiving all employees, owners, successors, and affiliates from any and all claims, demands, debts, contracts, expenses, cause of actions, lawsuits, damage and liabilities, of every and any kind that may or may not have been a direct result of services provided to you by The Makeup Closet.

I have read, understand and fully agree to the terms and conditions of The Makeup Closet salon policies and the waiver and release agreement freely, voluntarily, under no duress, threat of duress, without inducement, promise or guarantee being communicated to me.